COVID-19 Announcements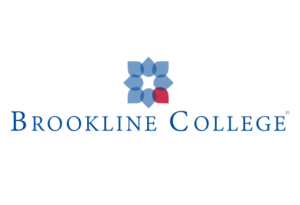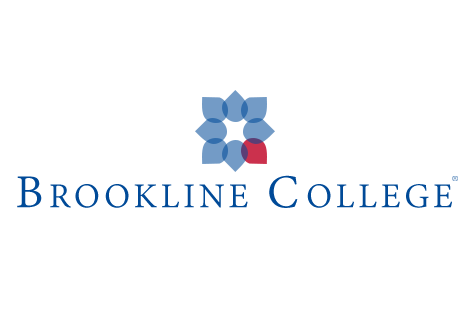 Update 5/1/2020 1:30 PM
Dear Brookline Students,
We hope this email finds you and yours safe and healthy. First, we'd like to welcome those of you who are new to Brookline. Congratulations and we look forward to having you as part of the family. Second, we'd like to say thank you to you all for the OUTSTANDING April term that just finished. With all the challenges we faced together over the previous 5 weeks and all the adjustments we had to make so quickly; we could not be prouder of what you accomplished. It is truly amazing.
As part of our continuing effort to maintain lines of communication we wanted to provide you an update regarding Arizona's Stay-at-Home order. On April 29th, 2020 Governor Ducey announced an extension of the Stay-at-Home order through May 15th, 2020. Brookline will continue to comply with the government's recommendations while continuing to research and monitor the impact of COVID-19. While we are looking forward to seeing your smiling faces lighting up our campuses in the future, we will continue to put health and safety first.
As new information becomes available, we will continue to provide updates. If you have questions or need assistance our channels of communication remain open. You can contact your campus representative or communicate with us on one of the channels provided here:
Thank you for the resilience and positivity you've all demonstrated during these challenging times. Stay positive, stay connected and most importantly stay safe.
Thank you,
Brookline College Leadership
Update 4/24/2020 8:00 AM
Brookline College Community,
First and most importantly, we hope that you and your families are staying safe and doing well during this time.  We continue to see incredible examples of selflessness and heroism in our communities, particularly in the medical and first responder fields with which we are proudly affiliated. Thank you to all those working on the front lines in healthcare and in the many essential services that Arizona and New Mexico needs.
Brookline College remains open and operational in our adjusted format. We continue to operate under the strict health protocols, previously outlined, to ensure the safety of our students and our staff. All didactic classes are operating in an online format and approximately 95% of our lab, clinical and simulation classes are operating online as well. We have continued to develop new and improved methods of educational delivery and engagement to promote a better online experience for all.  Additional resources will continue to be added in the weeks to come in order to support you both inside and outside the classroom. Your feedback has continued to be supportive and positive and on behalf of our faculty and staff, thank you.
We have set up multiple methods of communication and feedback and welcome your comments.  We have outlined them again below so please continue to reach out as needed and we will ensure you are promptly in contact with someone to assist.  You may also contact your Faculty member, Student Services Advisor or Campus Director at your campus location for additional individual support.
Our Student Services team has prepared Community Resource Guides by Campus location; these can be found in Moodle. If you are new to Brookline and do not yet have your Moodle access credentials, these will be provided very soon. These resource guides outline support providers for services that you and your family may require.  As always, if you have any personal needs and are struggling to identify a solution, please contact your Student Services Advisor who is standing by to assist you.
The health and safety of our students and staff has been, and continues to be, our top priority. We will continue to monitor the situation and update you on any changes that impact your academic life. This crisis has served to cast a bright spotlight on the need for qualified and skilled healthcare professionals.  Preparing healthcare professionals is our mission and we are continually working to ensure that Brookline College fulfills that mission and supports our local communities.  Thank you for your support and entrusting your education to us.
Regards,
Brookline Executive Leadership Team
Update 4/8/2020 7:30 AM
To the Brookline College Student Community,
We want to provide a brief update regarding the status of Brookline College and the impact of Covid-19 on your Institution.  First, we hope you are your families are faring well and staying safe during this challenging time.  We also want to thank you for your continuing support and flexibility as we modify the academic construct to allow you to progress academically during the "shelter-in-place" rules.  In the face of these unforeseen difficulties, our faculty and administration has consistently stepped up, taken on new challenges and mastered new territory for the benefit of you and our Institution.  Your feedback has been very supportive and positive and is truly welcomed by our faculty and staff.  We should all take great pride in our ability to continue our mission and, again, we thank you for your support during this stressful time.
Brookline remains open, albeit in a newly configured format. All didactic classes have moved to an online digital format and approximately 95% of our lab, clinical and simulation classes have been moved to an online format as well.  Teleworking has been established for faculty and administrative staff.
Our Albuquerque and Tucson Campuses are temporarily closed.  Our Phoenix and Tempe campuses continue to be designated as "essential businesses" under the Governor's executive order and, much like Arizona State University and the University of Arizona, they remain open but with very limited operations.  The campuses continue to be professionally disinfected throughout the day and each night.  Students should visit the Campus by appointment only and visits are limited to admissions, HESI testing, technology issues, home internet issues and printing.  For anyone visiting the campus, strict health procedures are in place that include:
Temperature checks
Mandatory use of face masks
Social distancing of 6 feet including one-at-a time in the lavatories
No groups in any one area of greater than 5
No physical touching
The use of hand sanitizers and hand washing
Now that we are settling into the rhythm of delivering in this new construct, we are focused on improving our service, communications and our online engagement.  There are some very exciting tools being added to improve our online platform.  Features such as polling, surveys, badges and certificates are just some of the developments the academic team is working on to create a more engaging experience with, you, our students.  We have also added new resources and methods for you to contact the Institution regarding school matters.  This table provides a quick reference for issues involving the College.
| | |
| --- | --- |
| | Questions or comments relative to administrative, operational, or organizational items. |
| | Questions or comments relative to student, academic or curriculum items. |
| | Suggestions, community ideas, fun ideas, things you feel should be recognized or discussed, different ways of doing business in this new model or constructive ideas to improve engagement with each other and students. |
Our Student Services team is in the process of compiling a list of local, non-academic resources available in the community for you and your family.  A link to local community resources, such as food, childcare, shelter etc. will be added to the Student Portal and onto the homepage of your Moodle learning management system in the coming week.  We hope that this will assist you in locating support for any non-academic issues that you and your family may be facing.  You are always welcome to call your Student Services advisor at your Campus for additional support.
We expect for the current structure and situation to continue through the April 27th new semester-start. and all on-ground events are cancelled through May.  The College has not decided on the construct of College operations in June including graduation ceremonies. We will continue to evaluate all available information as we progress through the spring and notify you of the final decision.
Now more than ever, our country needs health care workers and graduating talent. We have moved, and continue to move, aggressively to ensure that you can fulfill your career dreams with as little disruption as the situation allows.
Finally, and most importantly, we want to emphasize that Brookline prioritizes your health and safety first.  We care about you and your families and we are here to assist you with any difficulties you are experiencing.  Please let us know if there is anything we can do to assist you. Stay healthy and be safe.
Regards,
The Executive Leadership of Brookline College
Update – 3/23/2020 5:30 PM
ALBUQUERQUE CAMPUS ONLY
Dear Brookline Albuquerque Campus Students,
Please note, this update applies only to Brookline Campuses in Albuquerque, New Mexico and does not impact any Arizona campuses.
Today Governor Michelle Lujan Grisham announced restrictions to prevent the spread of the COVID-19 virus in New Mexico. These restrictions include a stay-at-home instruction in effect until April 10th, 2020. Brookline College will remain open for online education however, the Campus will be temporarily closed until the restriction has been lifted.
Please review the details below for more information regarding the impact of the stay-at-home decree:
There will be no on-campus activities conducted until the shelter-in-place order is lifted.
Brookline staff and faculty will remain available working in remote capacity during this time under normal business hours.
Due to the temporary closure of the Campus, access to campus computers and WIFI at the Albuquerque campus will be unavailable. If you need assistance with alternatives, please contact campus the Albuquerque campus. 505-880-2877
All non-nursing classes will continue to be offered fully online.
All nursing, both didactic and virtual simulation labs will be offered fully online starting this week. The Nursing Department will be communicating more information regarding this change.
All non-simulation labs, externships and clinical courses will be rescheduled to occur once it has been deemed safe and locations become available.
We will continue to provide updates as information becomes available.
Thank you,
Brookline Albuquerque Administration
Update – 3/20/2020 12:30PM
Dear Brookline Community,
First, we'd like to thank and commend all of you that have given patience, help and encouragement during these very challenging times. As you know, the COVID-19 public health challenge has caused us to adjust our path forward. Below you will find information intended to help keep our students, faculty, staff and community updated.
Remote workforce transition – Brookline has moved quickly to offer our faculty and staff options and resources to work remotely.

Our campuses currently remain open and available as a resource to students. Limited faculty and staff are on site. Note: All persons entering a campus must agree to have a body temperature screening prior to entry. Anyone exhibiting a fever or flu-like symptoms will not be allowed to enter.
Many Brookline employees have shifted to remote work in the last week.
Brookline continues to be proactive at our campuses in recommended preventative sterilization, reducing group gatherings, social distancing, and staff updates.
Should it become necessary to move temporarily to a fully remove workforce model by circumstance or government decree, we are confident Brookline will do so without disrupting business operations or student academic progress.

Non-Nursing Students – All non-nursing courses will start on Monday in the online format. All brand-new students starting with Brookline College will report to the campus Monday at 8am or 6pm for their first day. This is to ensure that you receive your materials and are able to access the classroom. All other non-nursing students should log into your course through Moodle.

You can find the student login here – student login
It is also available in the navigation bar on https://brooklinecollege.edu under STUDENT/FACULTY LOGIN – this will be in the upper right hand corner of your standard browser.
We understand that some of you who had planned on attending the campus will be taking online courses for the first time. We will have a team ready to assist you no matter how small the question or issue, so PLEASE DON'T HESITATE TO CONTACT US.

Toll Free Line – 888-337-9003
Phoenix Campus – 602-242-6265
Tempe Campus – 480-545-8755
Tucson Campus – 520-748-9799
Albuquerque Campus – 505-890-2877

Nursing Students – We are continuing to monitor the ever-changing circumstances surrounding nursing and further information will be sent in an update later in the day. We understand the importance of information in these times and will provide as soon as it is available.
Physical Therapy Assistant Students will attend your regularly scheduled classes online. You will have the lecture portion of your courses for the next two weeks in this format. Please contact your instructor or Program Director with any questions or concerns.
MLT/MLS Students will attend your regularly scheduled classes online. You will have the lecture and lab portion of your classes online for the next two weeks. The labs will be conducted in a simulation format. Please contact your Program Director with any questions.
Students on Externship– this will be handled in a program specific manner as many are not allowed to do this in a virtual manner. For those who are permitted, you may choose to do so. If your program is eligible, under the regulatory and accreditation guidelines, you will receive notification by either the Program Director or Career Services team. The option to complete a virtual externship is the decision of each student and may be discussed with your program director or career services advisor.
Additional updates will continue to be communicated as they become available.
Again, thank you all. We look forward with great excitement to the upcoming start. Do not hesitate to contact us for information or assistance.
Brookline College
COVID-19 Informational Resources:
Update – 3/16/2020 7:00 PM
Dear Brookline Community,
We'd like to thank you all for your patience and resolve as we navigate the changing landscape around public health. We will continue to adapt as dictated by the facts presented. We will continue to operate with an abundance of caution.
While the risk of contacting COVID-19 at any of our campuses remains low and there are no confirmed cases within the Brookline system, the global and national situation continues to evolve rapidly. Accordingly, we will continue to adjust our operations both administratively and academically to mitigate risks. Those actions include but are not limited to:
Moving to an online course modality wherever academically viable.
Seeking out alternative academic delivery options for clinical, externship, simulation and lab-based curriculum that meet the curricular standards of our accrediting agencies.
Working with our partner clinical and externship locations to adjust and inform students based upon the information and feedback we are getting.
Our campuses will remain open and ready to assist existing students with technology resources for online classes, and to support potential students seeking the opportunity to achieve their educational goals.

Reduced physical site workforce, increasing work-from-home staffing.
Ongoing sanitation of facilities and nightly deep-cleaning of our campuses.
Temperature and symptom check on all staff and visiting personnel.
Regular updates on institutional operational status to students and staff.
This pandemic situation is continuing to evolve, and we encourage you to refer regularly to our COVID-19 UPDATE page on our website. We are proud to be part of such a resilient and supportive community. Although this public health crisis has required that we distance ourselves from each other, the Brookline community will find a way to get through this together.
Thank You,
Brookline College
Update – 3/15/2020 – 8:30 PM
Dear Brookline Students,
All didactic nursing and non-nursing program courses will be conducted online starting 3/16/2020.
For nursing students in clinical or SIM labs courses, with few exceptions these sections will not run on Monday 3/16. We will provide updates on these courses as they come available.
Students in Adult Health I simulation, this class will run on campus tomorrow.
NOTE:
You will be notified if your online course is NOT available with a live lecture option.
For courses with live lectures online, you will be expected to attend the lecture which will run at the normal course time. Attendance will be taken.

We understand that many student's schedules have been impacted with the closure of the K-12 schools. If you cannot attend the live lecture you will be required to view the recorded version to be marked in attendance.

You do not need a webcam to view live lectures.
Students can access asynchronous online courses via Moodle using PC, tablet or mobile phone.
Campuses will be open for any student that needs access to technology or internet.
Brookline will have staff and administrators at each campus tomorrow to assist students with questions.
Thank you
Brookline Executive Team
Update 3/13/2020 – 6:00 PM
Dear Brookline Community,
We remain focused on monitoring the dynamics of the ongoing public health situation. Updates from government and health professionals, communications with our partners in education, as well as feedback and concerns provided by our Community has informed the following updates and adjustments outlined below.
All non-nursing classes including PTA, MLS, MLT and general education courses will be moved exclusively to the ONLINE

All lectures, course materials and exams will be available through Moodle.
Live course lectures will be broadcast at the regularly scheduled course time. Students are expected to participate in that live lecture format.  For those students unable to attend the live lecture, the lecture will be recorded in Moodle and available for your viewing.
Attendance will be captured through the live lecture for students attending the live lecture. Students not able to attend the live lecture must view the recorded lecture in order to be counted as present for attendance purposes.

All Brookline College campuses will remain open and operational next week as a resource center for those students that need access to technology resources.

Students may also access technology resources at the local library.

As of 5:15pm this evening, Banner Health has temporarily suspended all student, clinical rotations for all Schools in Arizona.

Brookline College is working to ensure limited disruption to program progression for each student based on Banner Health's decision.
Students should contact their Dean or Program Directors for additional information if they are currently attending a Banner Health clinical rotation.
Our goal is to respond to our Community's concerns regarding the childcare issues created given the public school closings and concerns over general health and well-being.  We will continue bringing updates to our School Community as the situation changes. We remain steadfast in our dedication to keeping everyone safe. Please let us know if you have any questions.  President@brooklinecollege.edu
Sincerely – Brookline College Administration
Posted 3/12/2020 – 8:00 PM
Brookline College is proud to be part of the communities we serve, and our highest priority is always the health and well-being of our students, faculty, staff and community. We intend to support that obligation, while we carry out our academic mission.
We recognize that many of you have questions and concerns regarding COVID-19 (the coronavirus). Since the beginning of the year, the Brookline leadership team has been actively monitoring all available information and working diligently to identify ways to keep our people, campuses and community informed and safe.
Our goal is to strike the proper balance between practicing precaution and preparedness, while avoiding misinformation and panic. We are seeking the right approach to both safeguard the health of the Brookline community while simultaneously ensuring we do not unnecessarily disturb our student's educational and professional ambitions.
There are no reported COVID-19 cases at any of the Brookline campuses. If the situation changes, we have communication plans in place to inform you and action plans to remediate the situation and mitigate the risk of spreading COVID-19.
At the present time, Brookline College will remain open. The Emergency Response Committee will be implementing the following protocols starting March 16th, 2020:
Campuses will perform deep cleaning of all facilities on an ongoing basis.
Students will be notified regularly regarding emergencies, class cancellations or campus closures via text and within the Moodle learning management system.
We respectfully request that any student, faculty or staff that has traveled to any countries that have been given a risk assessment of 2 or higher voluntarily quarantine themselves for the timeframe recommended by the CDC. We will work with each quarantined student individually to ensure they continue their academic progress.

As of today, these countries are China, South Korea, Iran and Italy (Level 3), and Japan (Level 2) and all European countries with the exception of the United Kingdom.
As the CDC provides travel advisories for additional countries, we will update our guidance.
The team at Brookline College is committed to adapting to this public health emergency while minimizing the disruption to students' academic progress and goals. This emergency does not change our mission but it may require us to change the way we accomplish that mission. We are a resilient community and our success will be a shared effort. If you have any questions or concerns, please do not hesitate to contact me directly. President@brooklinecollege.edu
Sincerely,
Cathi Raffaeli
Brookline College President